North Carolina. South Carolina. Virginia.
Carolina's Most Popular Magicians
| | |
| --- | --- |
| Posted on December 9, 2020 at 9:52 PM | |
Rockstar Magic Of
Chris And Neal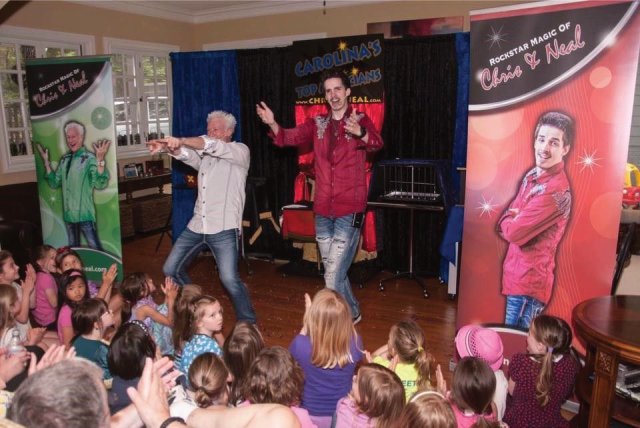 DREAM BIG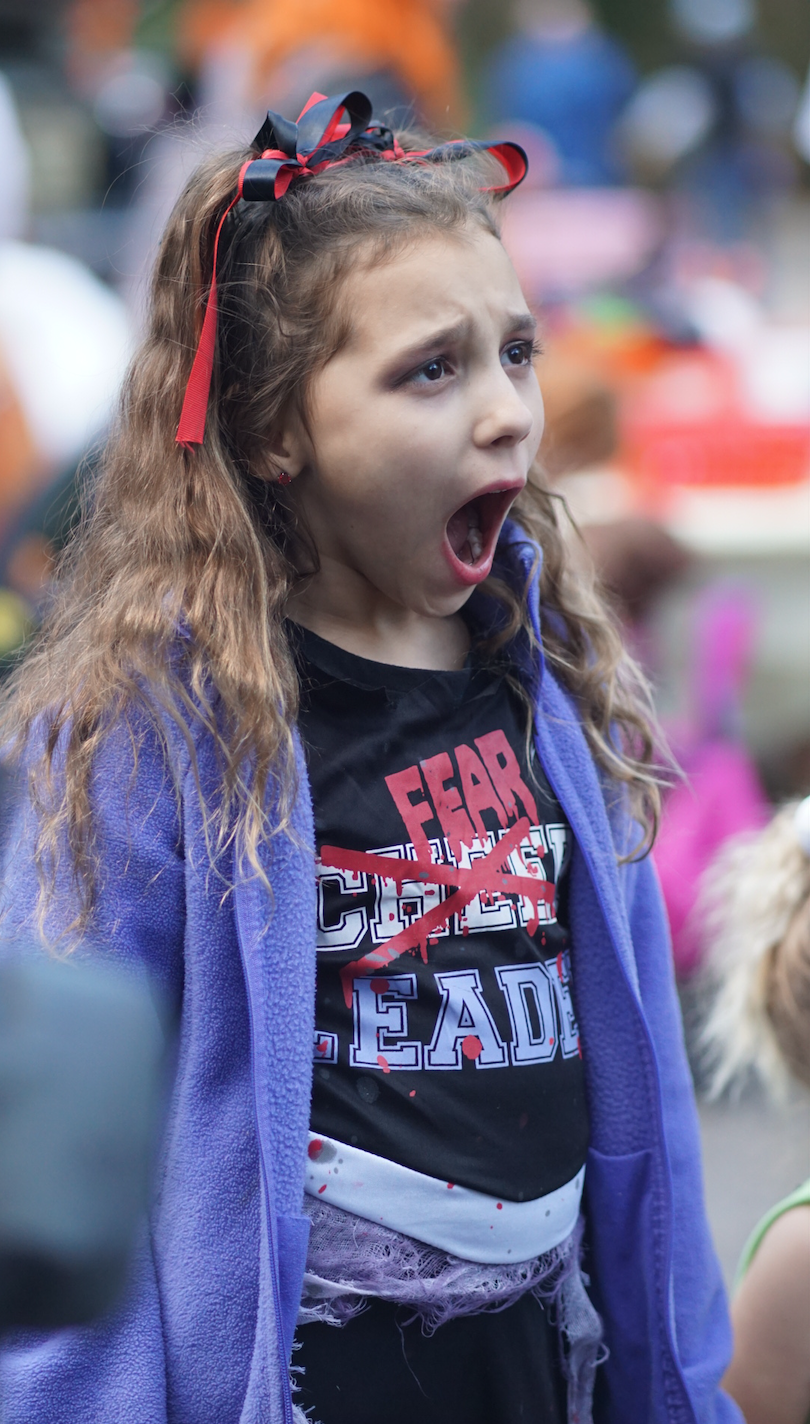 The adventure and story of Jacksonville, North Carolina based magician duo, The Rockstar Magic of Chris and Neal. Chris Bays and Neal Chamberlain began performing together as an illusionist team in early 2009. Crowds began to immediately respond positively to the stage dynamics and quick-witted banter Chris and Neal both brought to the performance. Even at a
birthday party
, Chris and Neal always bring their very best.
Early into their work together, with the hand of God's blessing and some strong business tactics Chris was able to leave his day job in the corporate world to pursue magic full-time. Since that day Chris and Neal have worked tirelessly many long nights and early mornings to create the
brand
now in place today.
Despite many obstacles, hurdles and some large roadblocks God has continued to lead Chris and Neal in their development of Rockstar Magic. In the early days Chris and Neal performed primarily for children's
birthday parties
-- which remains a favorite to this day. As time has passed, new adventures have been sprouted where Chris and Neal have used their talents to perform in
schools
,
libraries
and
churches
.
For Booking: 888 - 422 - 3767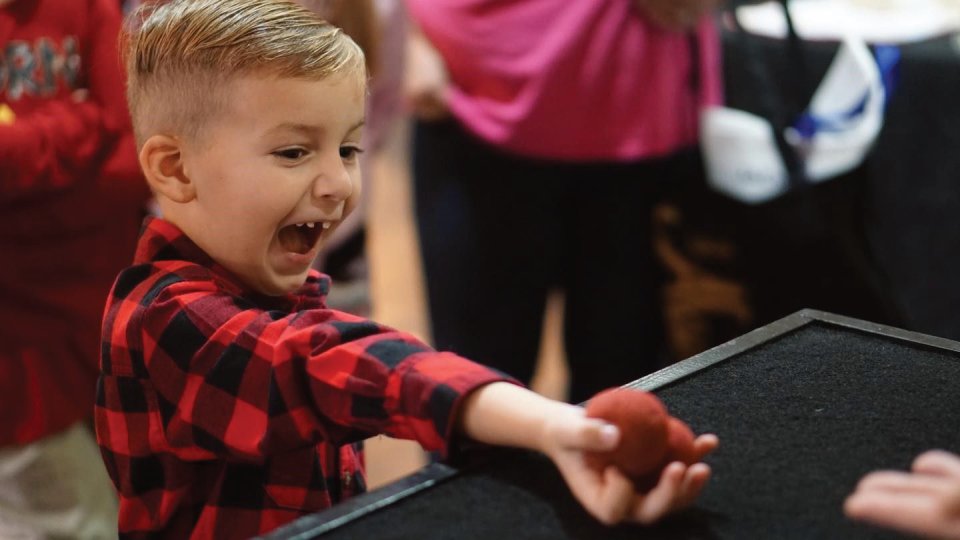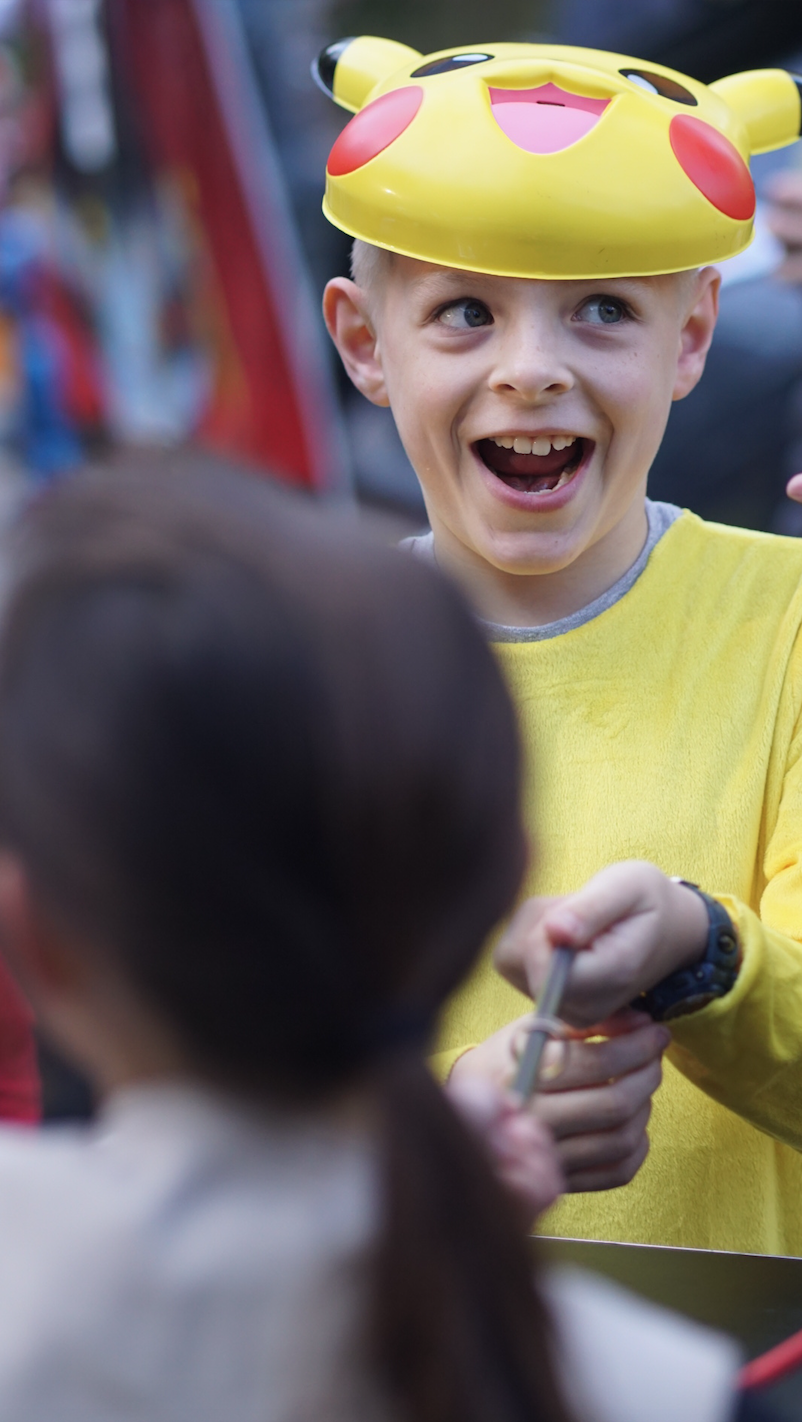 Summer 2012 was a pivotal season for Chris and Neal as this was their first year to tour the state of North Carolina performing in public 
libraries
 with their brand new Dream Big magic show. The focus of this presentation was encouraging children to believe in their dreams and more importantly, to believe in themselves.
Since 2012 Chris and Neal have traveled each summer performing in more and more locations in a wider territory each year. Expanding their geographical footprint to cover new regions such as South Carolina, Georgia, Tennessee, Virginia, Maryland and more. Chris and Neal's summer season runs around 10 weeks and ranges between 70 and 90 performances.
Back in 2013 Chris and Neal began presenting the
gospel
through the use of illusions in churches for VBS and other events. The magic tricks were used as highly visual tools for communicating the life saving message of hope in Jesus Christ. Since then Chris and Neal have presented the gospel across several states and in many churches.
In 2014 Chris and Neal began presenting
anti-bullying programming
in elementary schools across Jacksonville, Wilmington, Zebulon and more. These programs encourage children to stand up for what is right, to be a buddy not a bully. This work in elementary
schools
led Chris and Neal to eye an opportunity for a wider range of assembly options including shows for character education and more.
For Booking: 888 - 422 - 3767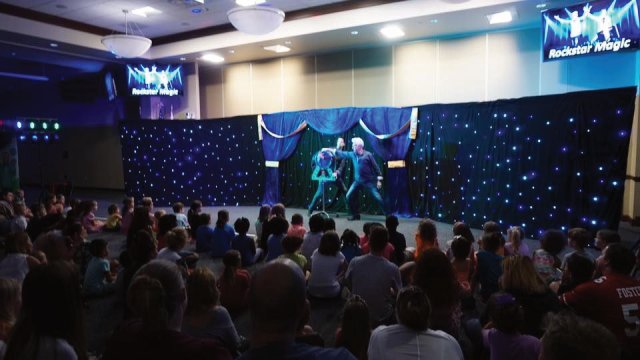 For Booking: 888 - 422 - 3767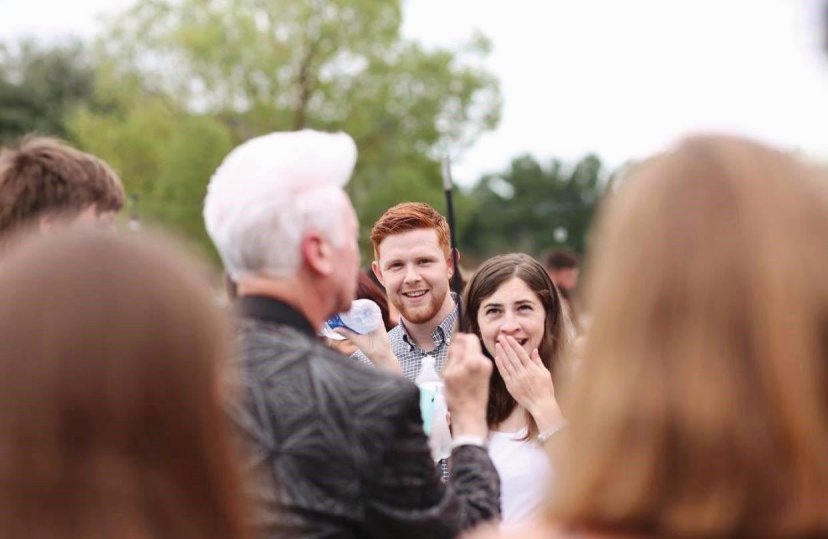 Although based in Jacksonville, North Carolina Rockstar Magic is an act for the road. Chris and Neal routinely accept invitations to perform across Wilmington, Raleigh, Cary, Chapel Hill, Durham, Greenville, New Bern, Greensboro, Swansboro, Emerald Isle, Morehead City, Charlotte, Zebulon, etc. Chris and Neal even perform in South Carolina, Atlanta, Georgia, Tennessee, Virginia, Maryland and more.
Categories: Fayetteville NC Magicians, Goldsboro NC Magicians, Jacksonville NC Magicians, Morehead City NC Magicians, New Bern NC Magicians, Raleigh NC Magicians, Wilmington NC Magicians
/